For Amazon Prime, we created a promotional campaign for the release of the Sylvester Stallone blockbuster

Samaritan

. This included designing the look and feel, as well as styling content based on the existing key art, but pushing it to another design dimension.

The premise of the film follows a retired superhero who goes into hiding, only to be discovered by a young boy who idolises him. They live in a run down area of Granite city, where news stories based on unemployment rates at an all time high run all day.
Having seen the film, I began to collate a series of mood boards based on the main themes of the show.


Anarchic posters litter the streets, with torn paper, bold propaganda imagery and distressed typography. My first mood board explored this styling through typographic applications, colours and textures.
Where is Samaritan? 

Sam (Javon 'Wanna' Walton) spend the first part of the film trying to track Samaritan down using clues and collecting newspaper clippings. This is a strong graphical cue and so I explored using an almost scrapbook/mind map styling for the look and feel.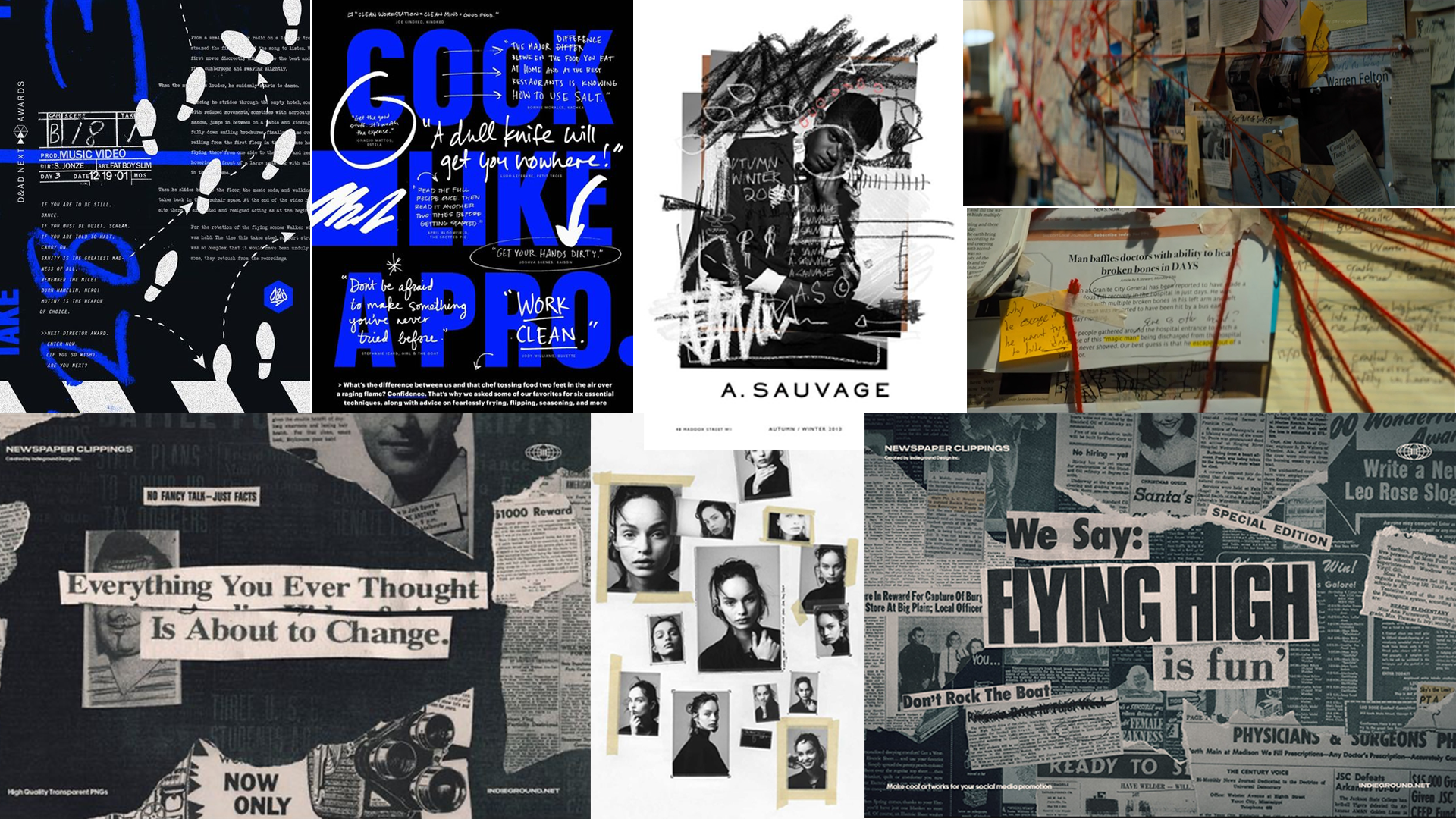 Taking the

chevron 'S' Samaritan symbol

from the Title Treatment, I explored the use of angled graphical elements as framing devices.
Character card exploration
using blue tones with orange highlights, in a mixture of the above mood board styles.
Eventually we settled on a style

using orange highlights

in the form of spraypaint and brushstrokes. These contrasted with bold white text set at slight angles that interact with the subjects in the image.
We also wanted all the social pieces to seem 'in world' and so I created a series of newspaper headlines to set the scene and highlight the backstory to the movie.
The quote cards and reviews adopted this same styling, mixing spray painted orange text and bold white sans serif text.
With my role as art director overseeing a motion designer, we created a series of

plane breakers

with Instagram and facebook interfaces to appear to break out from the frame of content and really showcase the amazing action scenes within the film.
We also created a series of

character intro videos

. These begin as in world settings based on the character, such as Sam's sketchbook, Joe's scrapbook and Cyrus' Anarchy posters. I designed the storyboards and oversaw motions designers during build.
Taking the integrated styling from the look and feel, we applied

quotes and reviews

within scenes from the movie, having them interact with the planes within scenes and be etched on walls, and firing out from explosions.