A straight talking whisky

with less of the blah, blah, blah. 

We worked with Aerstone on a previous project to develop the

brand tone of voice

, which cuts through the confusing whisky jargon, and simply

offers the buyer a choice between the Smooth Sea Cask or Smoky Land Cask.





"As a straight talking Single Malt. You have a choice. Sea Cask; smooth, easy. Or Land cask; rich, smoky. This campaign celebrates welcoming & simplistic flavour sign-posting that can either hero one bottle or the pair."



To further simplify the choice between the two casks, we created a

quiz microsite

which led the user to purchase their selected whisky. 



"We've made two, 10 year single malts to try. Take our personality quiz to find out which whisky you are."



As the two whisky flavours are

Smooth or Smoky

, the question choices reflect this, asking the user to choose between thing such as Classic Car (Smoky) or Super Car (Smooth), Fine Dining or Street Food?

The interface and images are designed in Aerstone black and white to hint at the obvious choice, and given a premium edge with uplifting copper highlights.
My role:


Art director

, determining the look and feel and liaising with the developers on the build.


Lead Designer,

designing the user journey, interface and content on the site.
Build
I used

Figma

to make the

Designer to Developer

transition as smooth a process as possible. Starting with user journey, through to wireframes and interface design, we were also able to

share a prototype with the client

on calls so they could envision the site and follow our progress in full detail before we even moved in to build.
Animation
I designed the

parallax motion

of the site so copper panels and images slid over one another as a transition between the pages and questions. As the user hovers over each option, the panel slides open slightly to reveal more of the image, and then fully as that image is selected.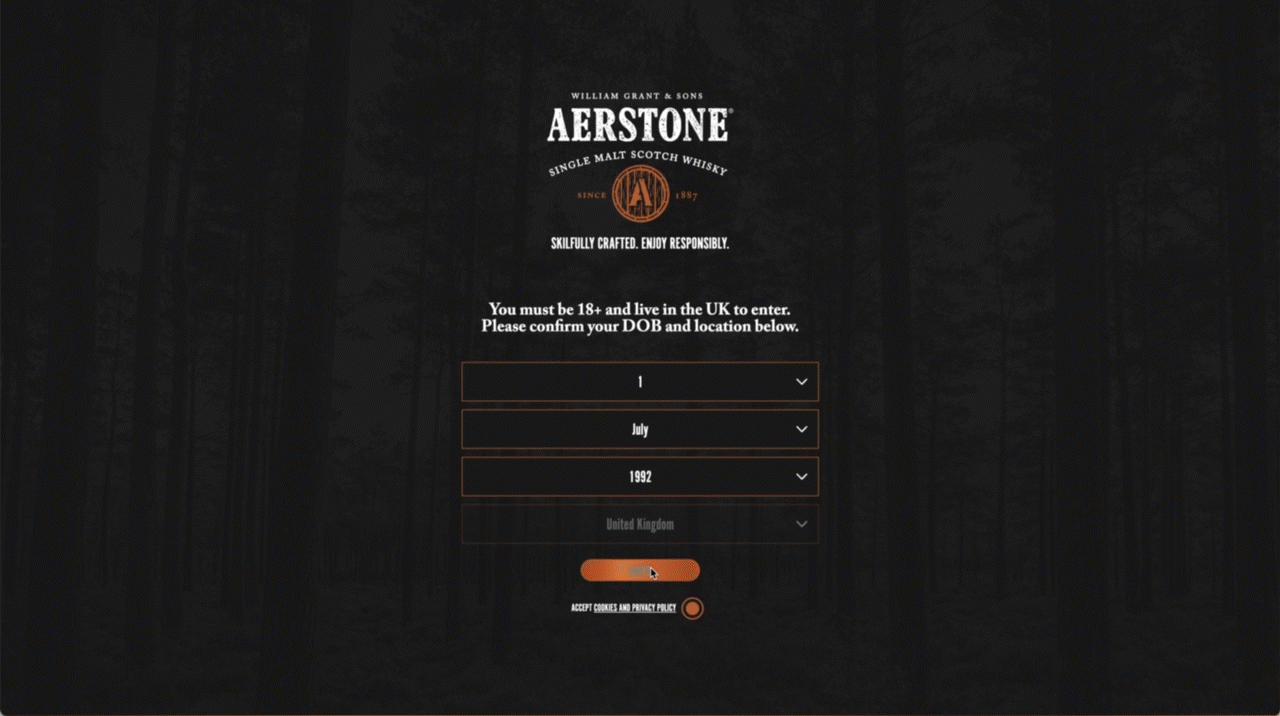 Result Graphics

I designed a series of shareable 'result' graphics, in the form of a straight talking text block, for the user to share on social and entice others to take the quiz.
Although the team explored other ways to display the quiz result in the form of

infographics

, we decided this

went against the simplicity of the straight talking brand

. It was also potentially less of a shareable for users, and so stuck to a straight talking block of text.